In Touch Magazine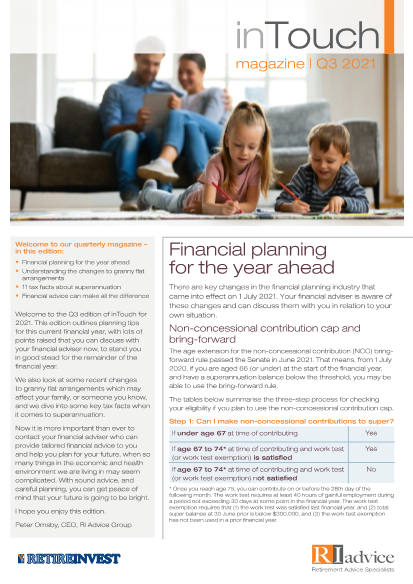 There are key changes in the financial planning industry that came into effect on 1 July 2021.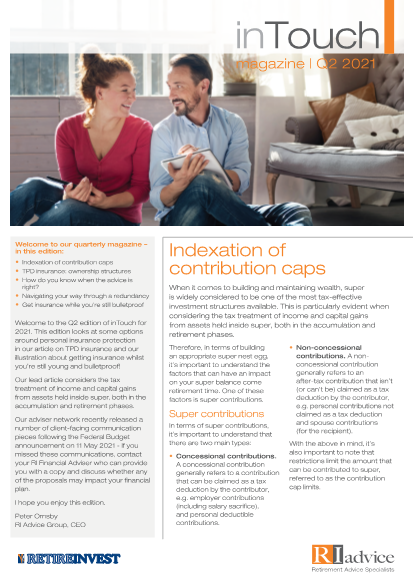 When it comes to building and maintaining wealth, super is widely considered to be one of the most tax-effective investment structures available.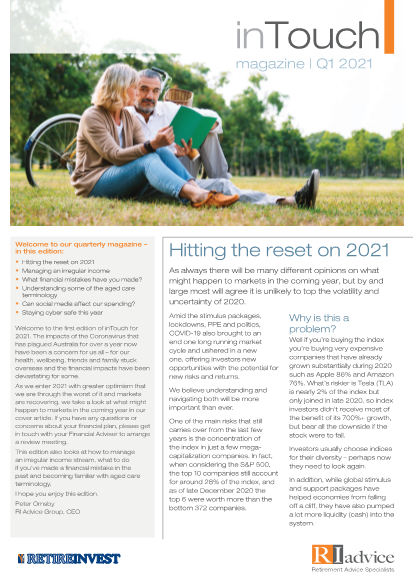 As always there will be many different opinions on what might happen to markets in the coming year, but by and large most will agree it is unlikely to top the volatility and uncertainty of 2020.